news
GOP Senate Candidate Flips Out At Vaccine Mandates In 'Deeply Offensive' Video
Theo dõi 8TIN.NET trên Google News để không bỏ lỡ bài viết mới!
Theo dõi
• 1N người theo dõi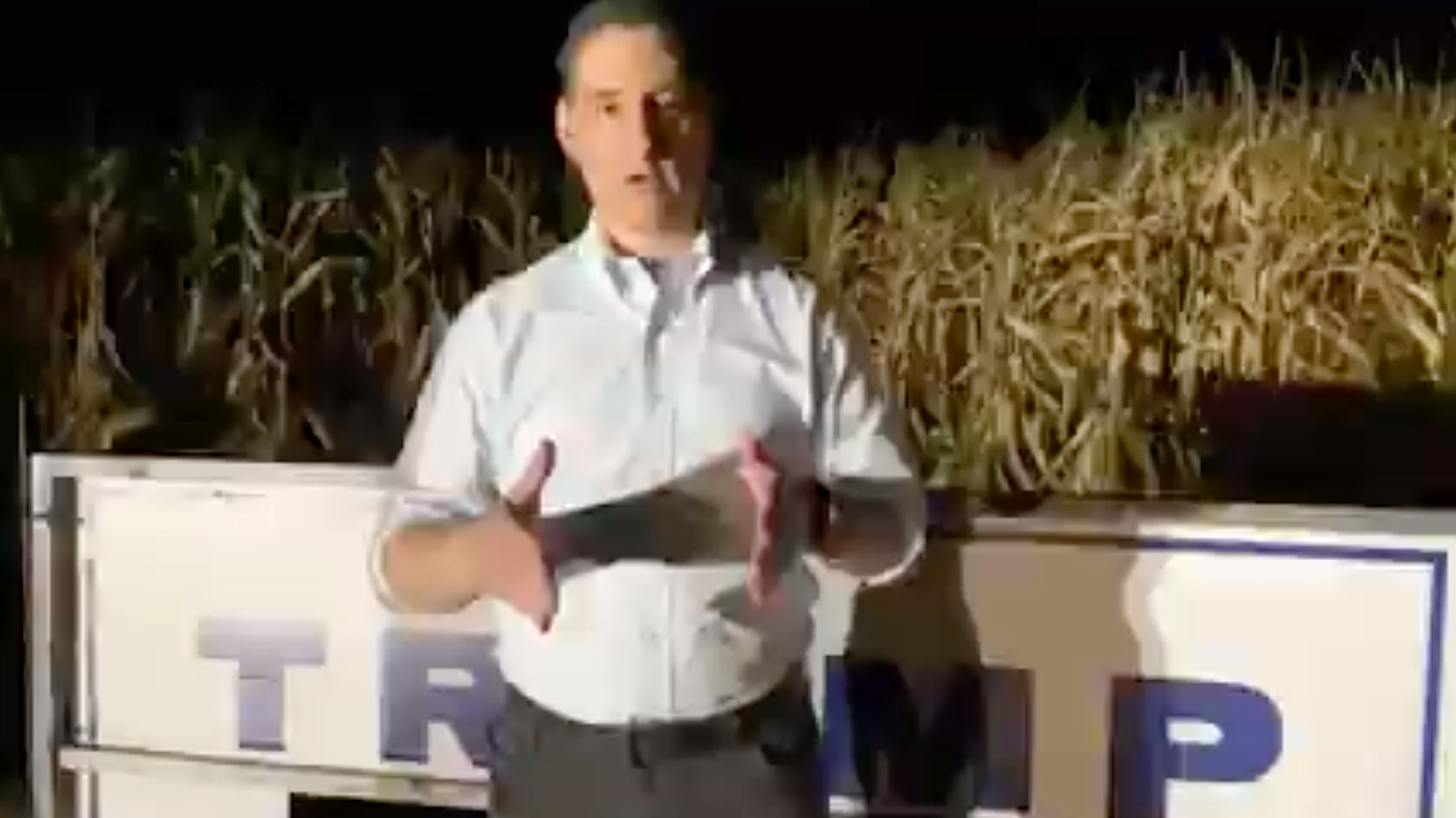 Ohio Republican Josh Mandel's cornfield rant about tyranny and the Gestapo was condemned as "beyond the pale" by Jewish advocacy groups.
Josh Mandel, a Republican Senate candidate in Ohio, railed against President Joe Biden's new COVID-19 vaccine mandates in a video that's been slammed as "beyond the pale" by Jewish advocacy group the Anti-Defamation League.
Mandel said his blood was "boiling in rage" and Biden was "trampling on our freedom" with the additional measures the president announced this week in a bid to end the pandemic.
Mandel urged Americans not to comply "with the tyranny" in the clip, which was filmed next to a cornfield with a gigantic "TRUMP" sign. "And when the Gestapo turn up at your door, you know what to do," he added, a line that critics suggested was inciting violence.
"Being asked to wear a mask or take an FDA-approved vaccine is not equivalent to the actions of the Gestapo in Nazi-era Germany or the systemic annihilation of an entire group of people," wrote the group.
"These comparisons are beyond the pale and need to stop," it added.
The American Jewish Committee said it was "disgraceful" that Mandel, who is Jewish, "would use this hateful rhetoric to score political points."
"This statement is deeply offensive and trivializes the horrors of the Holocaust," the committee added. "Mandel should know better."
Others agreed, including Mandel's possible election rival Rep. Tim Ryan (D-Ohio).
Calling all HuffPost superfans!
Sign up for membership to become a founding member and help shape HuffPost's next chapter